First Visit
On your first visit to our office you will be welcomed as a member of our family and our receptionist will greet you with a warm smile. You will then be asked to fill out a few required forms which will help us gain some information about yourself and your condition or injuries.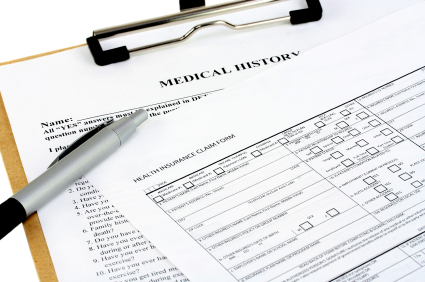 Consultation
The doctor will meet with you, and ask you some specific questions regarding your condition to determine what care may be needed. If the doctor can help you he will let you know. If the doctor cannot help you, you will be referred to a doctor that can help you the most. Nothing will be done without your consent.
Physical Examination
After a thorough consultation with the doctor, you will have a complete chiropractic examination. This will include testing your reflexes, your range of motion, your flexibility, orthopedic testing, neurological testing, postural and physical examination. The doctor will gain valuable information regarding your condition so that he will have a better understanding of what treatment is needed. The doctor also has the ability to perform diagnostic X-Rays onsite if needed.
X-Rays or Radiographic examinations are sometimes needed to get a full evaluation of a patient and the condition. X-Rays help the Doctor better focus in on the correct diagnosis and aid in ruling out other hidden injuries or pathologies. The need for X-Rays is considered on a case by case basis. We have onsite radiology and our equipment is state of the art for imaging.
Report of Findings
Once all the information is gathered and examinations have been performed the doctor will give you a report of his findings. He will explain in detail what the examination revealed, as well as recommendations for treatment. It is important to us that we help you to understand what it is you are dealing with and how the treatment will restore your health.
Treatment
Many of our patients begin to see results from the very first treatment. Our effective treatment plans are specific to each patient's needs. It is gentle enough for kids, yet able to restore function and movement for any adult.
Complete Care
Our office works closely with other health care professionals, such as Orthopedists, Neurologist, and Physiatrists. In addition we utilize several of the area's Advanced Imaging centers when MRI, Ultrasound or CT scans are needed. We believe that working together with other Health Care providers is the key to patient success.
Our office participates in most insurance programs. Treatment for Auto Accidents is covered by Auto Insurance and our experienced staff will help answer any questions that you may have concerning your coverage.